A 5 km circular hike in the central mountainous area of Andros, through the lush green interior the Arni area ending with a lunch of local produce in Arni village.
Meeting time: 10:15 am Chora and Gavrio – 10:30 Batsi
Meeting points: Gavrio Bakery – Chora – Batsi seafront parking 
Buses will leave from both Gavrio (calling at Batsi) and Chora to the start of the hike in the morning and return to these locations in the evening.
The hike starts in Arni village and winds its way through delightful green and wooded hillsides to return to Arni village around 15:00 for a lunch of local produce, music and dancing.
At the end of the meal, at around 17:30, buses will be available to return hikers to Chora, Batsi and Gavrio.
Ticket Prices :
Hiking – Free
Feast of local cuisine – "wine festival" – Price Coming Soon
Transport – Price Coming Soon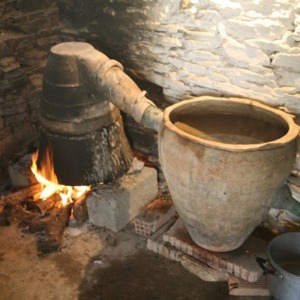 Hike: Arni circular : Distance: 5km, Difficulty: medium-difficult  
Transport :
1) Gavrio and Batsi to Arni
2) Chora to Arni
3) Return Arni to Gavrio and Batsi
4) Return Arni to Chora
Suggested area to stay night before hike : Gavrio, Batsi or Chora
Suggested area to stay night of hike : Chora